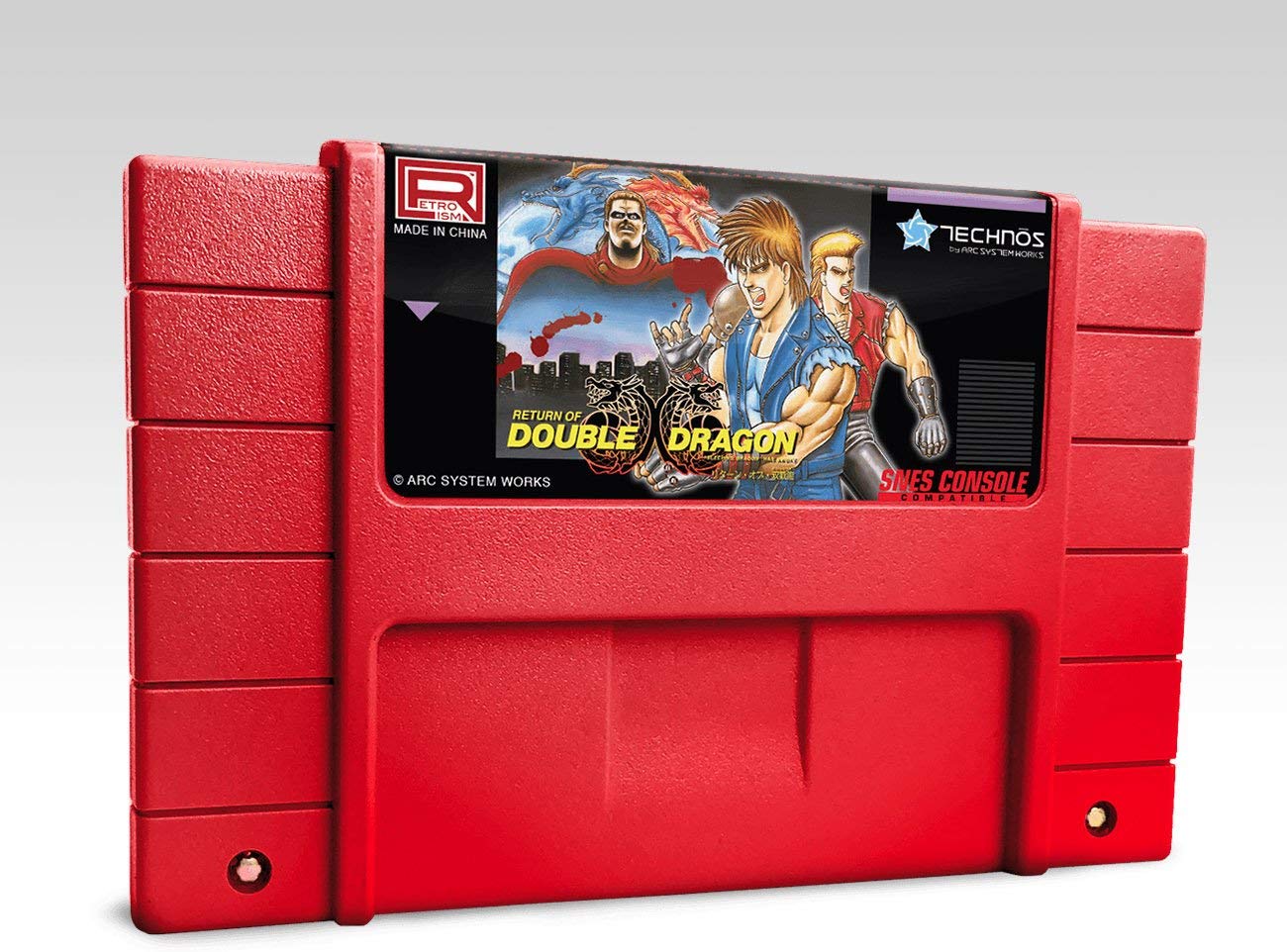 Coming 8/21/18 from Retroism, The Super Nintendo game library can now include another smashing title with the release of Return of Double Dragon! .
This game is the forth game in the series and If you played some of the previous games for the NES and Snes you may have recognise some of the pictures above. This is because over here in the UK and the US we had a sequel to Double Dragon 3 titled Super Double Dragon, back in 1993 ( EU ) on the Snes.
Coming 8/21/18 from Retroism, Fight back against the Shadow Warriors in the SNES-compatible Return of Double Dragon!

Pre order at:https://t.co/FnOrbBfWkh#doubledragon #SNES pic.twitter.com/9Qaar5PU1z

— Retroism (@RetroismGames) 9 July 2018
Now when we got the release a year after the Japanese version there were some significant changes , including Theme music , background music , character actions ,combo changes , Level difficulty select , option to select music and sound fx. But the bigger change would be that two levels were taken away before getting to the ending boss.
This meant us western audience never got a chance to play how the original version was intended to play . Thanks to Retroism they have packed the Japanese version with full English translation in a sharp looking red NTSC US cartridge. Ready to stand out in your SNES loosey deck .
Game Features
Supports 1 – 2 players

The first time on SNES-compatible cartridge, playable fully in English

2 distinctly different heroes with moves not found in the original US version

7 stages of Pure action (extra stages not found in the original US version included)

A special red game cartridge (first print run only), and a new exclusive Return of Double Dragon box!
Where to Buy
Currenty Amazon are in stock and pre orders are under way . Priced $ 49 99 + $15.43 shipping ( £49.90 with shipping ). You can download the manual already directly from retroism.com . It looks like so far a ntsc us version is only available atm . So us Brits best be digging out those universal cartridges .